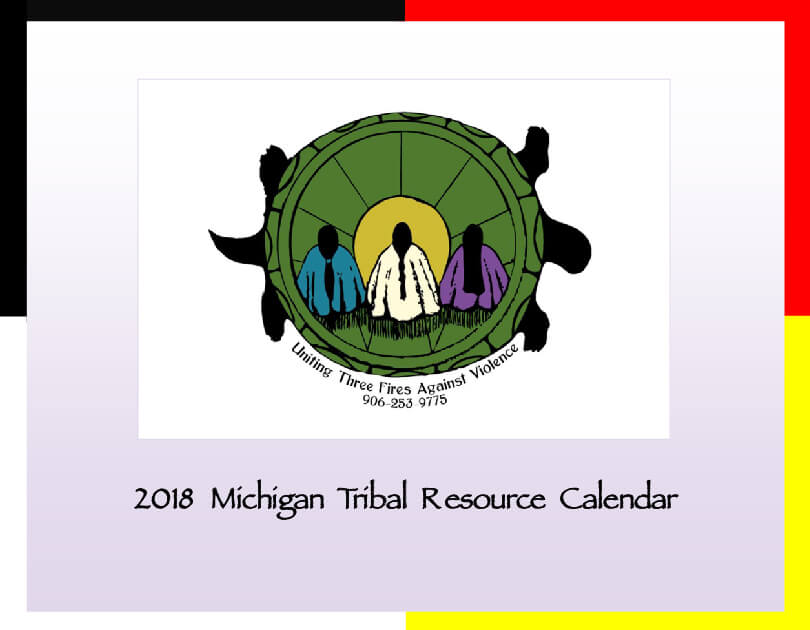 Resource Calendar
UTFAV sends approximately 20 to 25 calendars to each Tribal program to share within their community. It is our hope that individuals who may receive the calendar will have the opportunity to locate the resources of each Michigan Tribe if ever requested by a survivor.
Each Tribe has a month to showcase the following: picture(s) from their community, or event, or individual/groups working to end violence in their community; Tribal departments (including dv/sexual assault programs, law enforcement, prosecutor, court, and health services); and other information that may be shared by the Tribal DV/Sexual Assault program. In the past, Tribal programs have submitted quotes from community members, elders, advocates who represent their beliefs about their communities, ending domestic violence, etc.
If you would like more information about UTFAV's Michigan Tribal Resource Calendar, please contact Community Outreach Specialist, Hali McKelvie at hmckelvie@utfav.org or 906-253-9775.